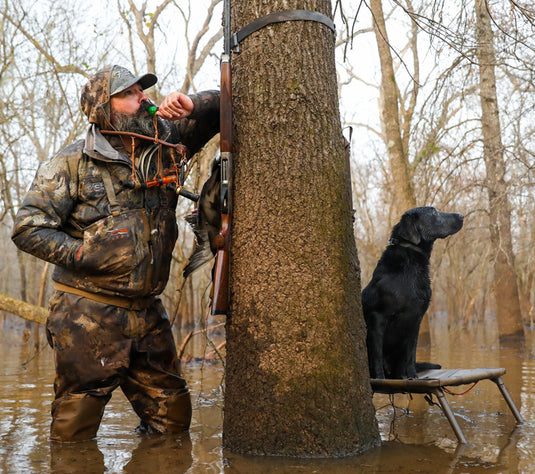 The Chief
This collection is focused around our short barrel duck call - The Chief. Constructed to be 30% more compact than our No. 1 model.  It's quicker and more responsive to run due to the shorter barrel design.  Greater volume is offered with the dramatically larger exhaust.  Extreme range with a low end that still allows the ability to soft talk 'em down close.  Not built for every caller, but it won't leave the lanyard of those that can run it!  The 737 Chief is only offered as a single reed.
Collection:
737 Chief Collection
8 products
The 737 Chief Collection -  inspired by our short barrel J-Frame duck call mode.